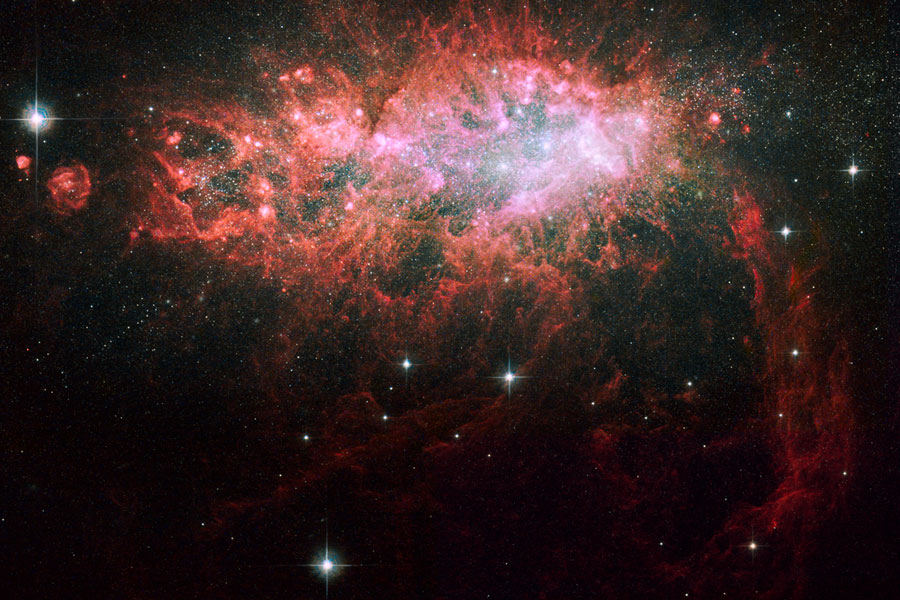 No, no, not the candy! And not actual stars, either, although that's the original inspiration for my poem, now appearing in
Fox Chase Review, Summer 2012: "Starburst in a dwarf irregular galaxy.
"
In this issue you can find work by: A.D. Winans, Anthony Buccino, Elijah Pringle, Frank Wilson, James Arthur, James Quinton, Jane Lewty, Jim Mancinelli, John Dorsey, Le Hinton, Melanie Huber, Mel Brake, Nicholas Balsirow, Russell Reece, Stephen Page, and Stevie Edwards.
Fox Chase Review also did an interview with me recently:
Ten Questions for Christine Klocek-Lim
. In the interview I mention how much I hate doing readings. This is terribly ironic because I will also be doing a reading for Fox Chase Review next year. (Thank goodness it's next year! Procrastination is your friend! Yeah!)